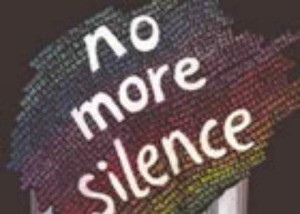 "I am a survivor of domestic violence.  Three of my closest and dearest friends never knew the hell I lived through during my battlefield.  Victims are the best at hiding our secrets from the world.  Our shame and blame defines us, strips our souls, and masks our identities." — Dr. Gayle J. Hall.
One dear friend in Kansas City who has been with me for over 20 years, had an inkling that something was wrong; however, I was forced to move 13 hours away.   I made two new friends in the small town I moved to and saw each of them during separate venues.  They never suspected one thing was wrong with me, although one of my girlfriends asked me once why I was always leaving class so quickly and could not go for coffee or talk afterwards.  My excuse was that I had to pick up my little boy from his preschool.  I often wondered what might have happened if either of those two friends had known about the domestic violence before I had him arrested the night he tried to kill me.
A battered woman is hesitant to tell anyone about domestic violence because she is ashamed.  The motives behind "not telling the big secret" are numerous and may vary.  One common downfall is the issue of trust and being able to find a therapist, life coach, or counselor who the victim feels she is safe with.  After all, the victim's partner was supposed to be the one person in the world she could turn to for providing safety, yet he betrayed her.  Trusting anyone, after being a victim of domestic violence, takes a very long time.  The victim will become withdrawn from friends or family, or both, and as a result of this isolation, the abuse becomes more rampant.  The victim will learn to live without the ability to trust anyone.
Another downfall is that women in chronic abusive relationships blame themselves for the violence.  They feel they deserve the blame because if they were better wives or lovers, their partners or husbands would love them more and attack them less.  When the victim does finally seek help, quite often she will mask the real reason for the visit, due to blaming of self and others.
Chronic illnesses may also be a result and downfall of being a battered woman.  Reports have indicated the victim may suffer prolonged periods of anxiety, depression, Obsessive Compulsive Disorder (OCD), Generalized Anxiety Disorder (GAD), Post Traumatic Stress Disorder (PTSD), and more.
Labels hurt people and they certainly harm a woman who has survived and conquered domestic violence.  Downfalls from domestic violence can be changed from living with disgrace to "living with grace and dignity."  I am a survivor of domestic violence.  I suffer from OCD, GAD, and yes, I have PTSD.  I take prescribed medication for these illnesses.  I am not proud of this.  Nevertheless, I am not living in shame, nor am I in hiding.  I am living with grace and dignity.  I paid my price dearly during my years of abuse and now it is my calling to give back to others.
I still cannot sit with my back facing a doorway.  I still cannot put anything over my face or nose, for fear of not being able to breathe.  I still do not like dark rooms, except for when I am sleeping.  I do not like elevators or tunnels.  I am afraid of empty stairwells when I am the only person walking in them.  I do not like parking garages.  I still prefer sleeping alone.  I became an excellent marksman.  I will remember details of your face upon meeting you and be able to tell you what you were wearing.  I can provide distinct descriptions.  You see, once a person is ever attacked, has become a victim of a violent crime, or suffered at the hands of an abuser, any abuser, they learn survival tactics and skills.  I learned them well.  I also took many types of extracurricular classes during my training to help other battered women when I knew this was my calling.
Resiliency is my core and my backbone.  I have many quirks, but I am strong, I am a woman, and I am a survivor of domestic violence.  Watch me now, as I help you become resilient and restore your grace and dignity, also.
Hopefully you read the fourth article titled; "A Few Signs of Domestic Violence You Cannot Ignore – Part Four, in a Series of Six."
Please read the final article in this series of six on domestic violence titled, "Domestic Violence Prevention."
©Copyright — Gayle Joplin Hall, PhD.  All rights reserved worldwide.  None of this material may be downloaded or reproduced without written permission from the author.