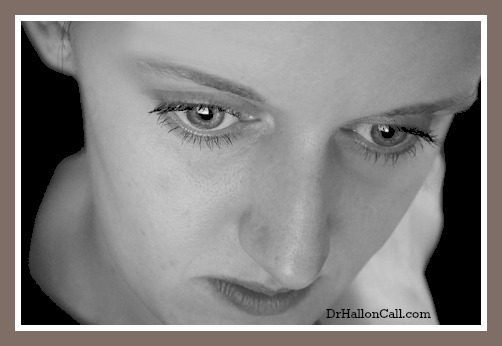 "I'll be the first one to admit this dreadful error. There I am, in a room full of my peers and others I'd like to know on a close, personal level. For whatever reason, my mouth has a mind of its own on this night. The words blurted out, as though I've not put one ounce of thought into what I am saying. Oh my goodness did I really say THAT? Everyone is turning around and staring at me in complete dismay. They can't believe what they've just heard and what's even worse, I can't believe I've said it either! What's a girl to do?'' ~ Dr. Gayle Joplin Hall.
            Have you ever found yourself in this kind of a situation before?  You know the kind of setting where you are speaking with a friend or a colleague and out of the blue, you say the most tactless thing in the world. One minute, the conversation is just flowing and glowing. You and your colleague are exchanging stories about the recent networking event you both attended a couple of weeks ago and then oops, you call her the wrong name. Now, it's not like you don't know her name, because you do. But, as a gentleman walks over, you present her as Betty, instead of introducing her correctly as ''Barbie.'' You've blurted it out. Most women named Barbie do not look like women named Betty. Please don't take this personally, but the Barbie ladies certainly do place value on their name. Oh my goodness, I undoubtedly discovered that!  I apologized and thought all was well. It just so happens that the man I knew and introduced to Betty, um, I mean Barbie, was Bob, an Insurance Agent. The high-end networking events held monthly at the Ritz are not kind to Real Estate or Insurance Agents. I'm not sure why, but I'm thinking the reason must be high inundation of the market. I left the pair to talk and moved on to work the crowd. After all, mistakes are mistakes, right?  
            I was there to network, make a few connections, and meet a couple of friends. The crowd is large, between 350-500 people in a very cramped room. The greatest thing about the Ritz is the outdoor Patio with the fireplace. That's where I always end up finding people to speak with and gather business cards for lead generation.
            My car was being brought around for me by the valet, so as I was waiting, I ran back inside the Ritz to use the restroom. A friend grabbed me by the arm and told me that Barbie was on the hunt for me because I had slammed her with the "wrong" name. I replied, ''Are you kidding me? This is a joke, right?'' Did I need to be scared, for goodness sake? I rushed in to the ladies room and when I came out, there stood Barbie. She grabbed me by the arm and gave me a tongue-lashing like I've never heard before. I told her again that I was sorry for forgetting her name momentarily. I smiled at her and told her to have a good night. I got in my car and drove home.
            Here are Five Tips for Saving Freudian Slips or Blurt-Outs (in most cases):
Apologize or rectify the situation immediately. Once you realize the slip of the tongue, correct your mistake on the spot.
If you have a difficult time remembering names, tell the person or people right up front. They won't mind helping you if they know this is your weakness.
Alcohol is often associated with many personal calamities… from blurt-outs, to relationship issues, cheating, and more. Know your drinking limit and stick to it.
Communication is forever out there once you say it or write it. Always remember that once something is said, you can't take it back.
Smile at the person or group you have offended. Be genuine. Be kind and generous with your smile after you have apologized. For most ''normal'' people, they will forgive you for the Freudian slip, even if it was a big deal (and not just an incorrect name).
This mistake of the incorrect name was so minor, truly. I've been on stage before in front of hundreds of people and made a Freudian slip. When it happens, the best thing to do is to keep your cool, correct it on the spot, and continue on with your introduction, speech, or lecture. Life is short. Laugh at yourself and the world will laugh with you.
© Copyright – Gayle Joplin Hall, PhD.  All rights reserved worldwide.  None of this material may be downloaded or reproduced without written permission from the author.