"In my own relationships, I have been the saver overall, the one who makes sure the bills are paid on time and who is a bit nutty about finances.  I always had money in the bank and money in my 401k's.  I lived within my means.  If you partner with someone who has a very different attitude about money, it can be difficult.  I would highly suggest using these five steps as a beginning for compromise"  ~ Dr. Gayle Joplin Hall.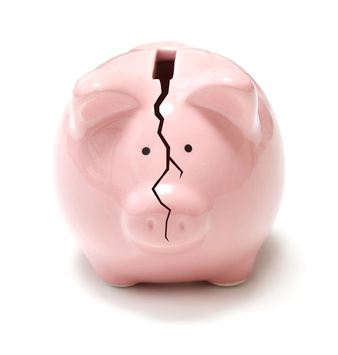 When dealing with differences with your partner, money can be an emotionally loaded aspect that is subject for a lengthy discussion. One may often focus on long-term financial goals while the other prefers the temporary enjoyment that money can bring. And this is what makes a spender and saver combination complicated and often generates conflicts in a relationship. So how do you make your financial relations with your partner smoother to avoid problems in the future? Knowing and understanding your own attitude towards money is the initial step. Here are 5 easy strategies that will help you in ensuring respect on each other's differences without jeopardizing your financial concerns.
Understand the disparity between your money attitudes and spending habits. Have an open and honest conversation with your partner towards the subject of budgeting and financial planning. Be frank and considerate. Be ready for compromise by setting limitations, you can start by saying: "I am a saver, here is what it means…You are a spender, this is what that means…Let us talk about how we can get on the same page. So that we meet our needs and at the same time show the right message about money to our children."  It is important that you both come into terms and have a calm and rational discussion. Avoid setting the stage for pestering resentment which will then lead into heated arguments.
The meaning of financial security may be different from one person to another. The saver needs to know that he is saving sufficient money off the top to guarantee financial security. So it is important for the saver to realize that the family does not necessarily need a million dollars for them to survive in the succeeding years. Being able to pay for the monthly mortgage until maturity and having to allocate a certain amount for the kids' education are some of the factors that make a saver think that his/her finances are enough and sufficient.
Decide and enumerate what your priorities are. This is not just about planning your family budget but also talking about your dreams and aspirations in life. You evaluate your present situation and come up with choices that you should make in the near future. For example, would you prefer to buy a new car next year or have a vacation escapade instead? The various instances where your dreams collide should be your ultimate goal as a couple to make them meet on common ground. Then you decide how you will meet these goals without causing problems within the family. It will be much preferable if you both come into an agreement on the amount of money that you will invest on savings. Discussing who will administer the money is also another issue that you should resolve in the earliest time.
One important aspect that you should bring up is whether to have a joint or separate account. A method that works for some couples is coming up with separate accounts while also having a third household account. If you prefer a joint account instead, you can talk and negotiate on the specific allowance that each of you can spend. There are different ways to organize your finances but the most crucial is to always make sure that each one of you will have a certain amount of money that you are free to spend. This will ensure that your partner will not feel deprived of your finances. And this is quite an effective method in avoiding heated arguments.
Come to a decision on how to deal with everyday finances. Do not forget to talk about paying the bills, balancing the check book and making investment decisions. Another important point is to come to an agreement on how much each of you can spend without consulting the other. When you come into terms with this, you will be avoiding misunderstandings on how you handle your finances.
Having a partner that has a rather different financial approach does not necessarily translate into a doomed relationship. Actually, many individuals even say that a saver-spender combination is somewhat an ideal one. The spender makes sure that the family is not deprived from leisurely things and activities that are both fun and exciting. The saver will be the one to make sure that there is enough money to sustain the lifestyle now and in the coming years. As long as you are able to strike a balance in managing your financial resources, natural tendencies will not rule your lives and will even rid you of problems in the unforeseen future.