''Readers, I have been living a lie and I must confess. I have tossed and turned in my bed over this and come to the conclusion that I just needed to fess up. I have not been treating my body like a temple, like a goddess, like a beautiful woman, or like a person who needs to be in daily training so I can be healthy. I have misused food, eaten unhealthy snacks, and have been skipping many meals due to deadlines and time that has been overlooked. I guess I thought I could keep up this pace forever. After all, I have been running like this for the past 13 years. Well, it all came tumbling down on me last week in Charlotte. I got food poisoning and became deathly ill. Being sick at home is crummy, but when you are out on the road, being critically ill is super miserable.''

~ Dr. Gayle Joplin Hall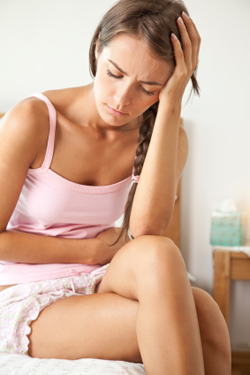 Whew. I got packed in two hours for a five day trip, staying up all night to finish work deadlines and to make sure I had my clients' needs taken care of before leaving Dallas. I pulled another 'all-nighter' as I like to call them – you know, the ones where you just do not go to bed – you stay up all night. I figured I would get some sleep on the airplane since I had my eye mask and earplugs with me. I knew I'd be at DFW in plenty of time before the flight took off. I also knew this trip would be a bit easier on me physically since I had just been released from wearing the arm sling from my repaired torn rotator cuff surgery. I opted to pack most everything, except for my meds and lap-top, in my big suitcase and have it checked all the way through, leaving me with virtually no carry-on luggage, except for an oversized Michael Kors Handbag. Yes, this trip was going to be my last one for this business mastermind, so I was super-excited to see my friends. Plus, I had a total of three additional business meetings before and after the main two-day seminar set up. I was pumped.
I landed in Charlotte, grabbed my 50-pound suitcase, hailed a cab, and arrived at the Blake Hotel in the downtown section.  It was beautiful. Since I arrived a day earlier than most others in my special mastermind group, I acquired all of my special requests…top floor room with a view and far away from the elevators, plus extra feather pillows. I asked if they had coffee in the room, but they did not. So, I was offered a small coffee pot that they keep on hand for special guests.  I was feeling quite exceptional.  I got everything unpacked, took a quick tour of the hotel, walked around outside for a bit, and then went back up to my room and got out my lap-top.  I did some work and prepared for two of my meetings that night. So far, everything seemed to be just wonderful. I even took pictures from my hotel window and posted them in a private Facebook forum to share with the world.  The hotel room reminded me very much of a hotel in Denmark with its European, sleek flair and furniture.
At 7:30 pm., I went down to the only restaurant that was open and had half of a Reuben Sandwich and a glass of cognac. The front desk asked me about my meal and I told them the meat and cheese on my sandwich were cold, but it tasted good to me because I had not eaten all day. As I walked up to my room, my stomach started to churn. Within 30 minutes of eating that half of a sandwich, I began cramping and running to the bathroom. I could not leave the bathroom for the first three hours. At 11:30 pm, I called down to the front desk and asked them to bring me up some Sprite and bottled water. They told me they did not have room service. I informed them I was sick and could not leave my room.  Two hours later, the same bartender brought me up a can of Sprite and a bottle of water. I drank the entire can of Sprite and then spent the night in the bathroom – the entire night. I finally took pillows in there and laid them on the floor at 6:30 am. I slept until 8:30 am. And it started all over again…explosive diarrhea, cramping, sweating, chills, and feeling very weak. This was not the flu…this was food poisoning. I called the front desk the next day and reported it.
Why did this happen to me? As sick and violently ill as I was, I posted on Facebook that I would at least 'get to stay in bed all day long and do my work.' I told that little white lie because I knew my parents would be reading my posts, especially while I was out of town (and sure enough, they did). Two full days later, I was so dehydrated and weak, I thought I was going to have to go to the hospital and get IV Antibiotics. I started making plans right then to get back to Dallas somehow so I could be here in the hospital, instead of in a city where I did not know the doctors. I went 30 hours without eating or drinking anything so I could get on a jet on the fourth day. I changed my flight and flew back home a day and a half early.
Somewhere in this mess there had to be a lesson for me to learn. I prayed a lot, asking God to help me get strong enough to fly home. Once here, I meditated, journaled, and went to my Zen Zone the first full day, but was only able to last for 30 minutes.  I went to bed and slept for 10 hours straight. I have changed my ways and you can, too.
Do you want to know what I learned from getting so sick? 
Here are five quick facts:
I cannot abuse my body. I cannot keep going for days on end with no sleep. The day I took the flight out of Dallas, I had not slept for almost 48 hours. Added to that the night I first got food poisoning, I ended up going nearly 72 hours without sleep. I became delirious.
I am eating healthier now. I refuse to eat anything fried, or at the very least, really limit my intake of fried foods.
Meal time is earlier in the evening. Very many nights, I was not having dinner until 10 pm. We all know this is just not healthy.
I am not putting junk foods in front of me – then I will not be tempted.
Continue drinking my green teas, avocado smoothies, and carrot juice. Learn to love more healthy green juices.
Our body can only hold on so long when we abuse it. I learned that I have been living on a very fast treadmill for a precise period of time…13 years. My doctor had been asking me about this every time he saw me. He would say, ''Wow, Gayle, you are going bombshells crazy, but you need to take it easy sometimes and learn how to relax.'' I always remarked that this was why I took two vacations each year.
I will not abuse my body, nor take it for granted again. God gave me this body as the structure to live in and put me here for a mission. What service can I possibly be of or do if my structure wears out from abuse by me? I would have nobody to blame but myself. And, I know that is not in God's plan.