"I used to think that I had to wear make-up all the time, have my hair be perfect, and my skin glowing in order to leave the house. I lived thinking make-up, perfect hair, and flawless skin were the secrets to making me be a beautiful woman. What a way to live for the first half-century or so of my life. When I threw down the expectations I had of myself, I became the most beautiful woman I had ever been"

~ Dr. Gayle Joplin Hall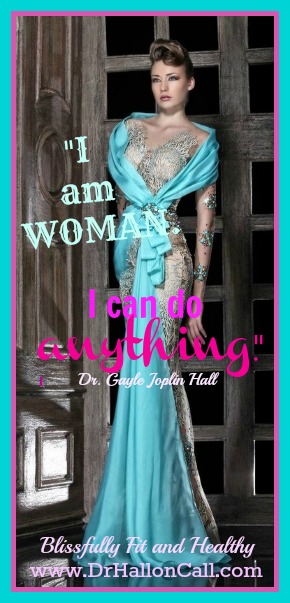 Wow, I just came back from a cruise and I am refreshed, ready to work, and excited about the end of this year and the beginning of 2013. So, you must be asking yourself, "Why?" and "What does this have to do with feeling like a beautiful woman 365 days a year?" Right? Let me tell you…this has everything to do with feeling like a beautiful woman every day of the year.
I work out of my home and see clients in my home, off-site, and coach them for Lifestyle Health or Relationship issues over the phone. When I am working over the phone, I do not wear make-up. Quite often, I am sitting in my most comfy chair in my office, wearing boy-shorts, a tee-shirt, my hair is in a ponytail, and I have no make-up on. I am the most comfortable this way and do my best work in late evenings – which is good for my coaching clients, since most of them work. Wearing make-up 'now' is a treat, since I don't do it very often. But, it wasn't always this way.
I used to wear make-up just to go to the grocery store, to the drive-through dry-cleaners, or to pick up a prescription. I could not leave the house without wearing make-up, having my hair fixed, and having the perfect outfit on. Thank goodness I learned that I don't have to be perfect to be beautiful. During my seven-day cruise, I only wore make-up on two nights. For me, this is a milestone.
How can you learn how to be beautiful 365 days each year? Try following my quick five-step method described below:
Take a good long look at yourself in the mirror. Do NOT find any flaws or imperfections. See only the beauty in yourself because it's there. Do you have high cheekbones? Is your skin pretty, even with freckles or age spots? Does your hair fall gracefully when you flip your head to one side or the other? I bet it does. Run and look at yourself right now before you even finish reading the rest of this article.
Pamper yourself with righteous indulgence. For some, this may mean getting a massage weekly, having your hair done, going to the nail spa, or shopping. If these are not things you can afford (like I could not do in my 20's and as a single mother during times of duress), then you can surely do these tricks to feel beautiful every day of the year; take a long, hot bubble bath at night by candlelight while sipping a glass of wine or your favorite cold drink, massage your hands and arms after you paint your nails and toes weekly, and secure just $5.00 or whatever you can afford on a treat for yourself. Perhaps this means buying a new bottle of nail polish. For others, this may mean buying a new handbag. The point is to pamper yourself, someway, somehow – because you have earned it and you deserve it.
Read motivational stories to yourself at night before you go to sleep. Did you know that the last thing you put into your mind is what your subconscious works on while you sleep? If you are not into reading, then keep a pretty tablet by your bed and do some writing before you go to sleep. Nothing negative goes into this tablet…this is for your dreams, your hopes, and your desires. Let this be your dream journal. Your dreams will become your life if you see yourself living it.
Be healthy, or at the very least, work towards getting there. Beauty really is an inside job. Pay attention to what you eat, what you are consuming in drinks, and how much sleep you are getting.
Exercise. Maybe this is a new concept for you or a dirty little word, but you must make some form of exercise be a part of your regular routine. Youth and tight skin only lasts for so long. It's super easy to walk, perform Yoga, or engage in Pilates or resistance training – at any age.
If you work on living the five-step method described above, you can and will be beautiful 365 days each year. Don't be like me and live most of your life thinking perfection comes in a bottle. It doesn't. You can live the most perfect life feeling beautiful every day just by doing simple things described above in my five-step method. Women are gorgeous. Now, go out in the world and show your beauty to all those waiting for you to show up as the real you.